WhatsApp is experiencing serious issues with last seen at, online status and registration (2020)
Remember Sharing is caring! ShareTweetPinLinkedInEmailPrint0sharesHello Guy's this your boy Creative Mind, Alot of pip's have been hitting hard on my…
---
Hello Guy's this your boy Creative Mind, Alot of pip's have been hitting hard on my pm concerning an issue they having now with their whatsapp not being able to show the last seen at, online status and registration.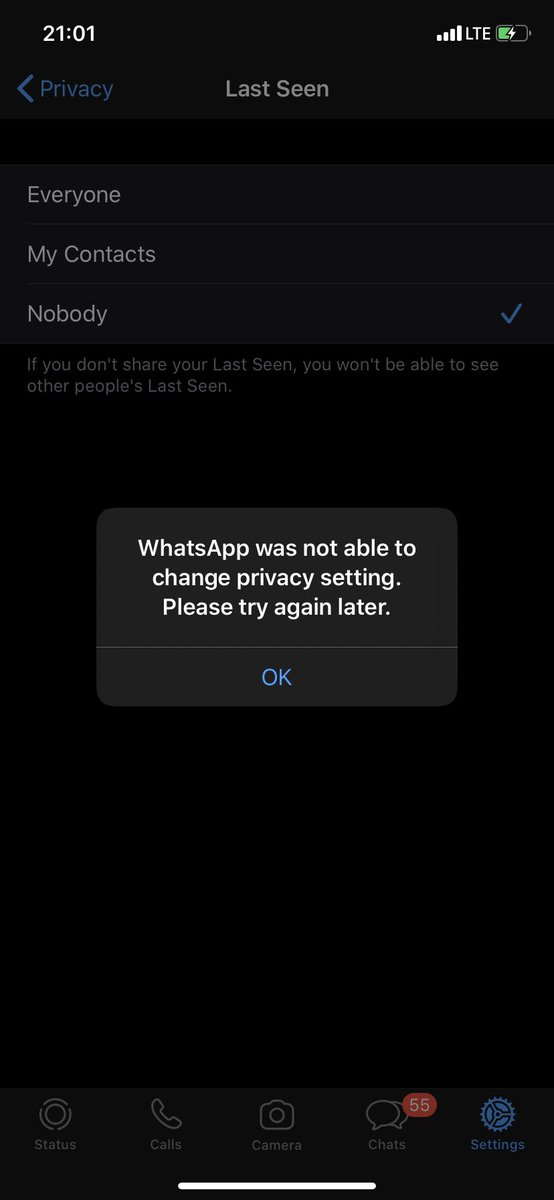 WhatsApp is experiencing today serious issues for all their platforms. The issue is server-side, so we have to wait for a remote fix.
Check out together the details of the outage!
WhatsApp is experiencing issues when updating your last seen:
In particular, when you try to update your last seen, WhatsApp reports an error and the change cannot be done. In most cases your last seen was automatically switched to Nobody, preventing to see any last seen in WhatsApp.
WhatsApp is currently experiencing issues to see if a contact is online. So now you can use WhatsApp without let your contacts know you're online (I know what you are thinking about now, the bad news is good now).
This issue is linked to the previous one, so when "Last seen at" is fixed, you will be able to read the online status.
A lof of users are saying that this is a new WhatsApp feature, but it's not true: it's a consequence of the current outage.
It's not possible to register new accounts and to log in using your WhatsApp account, so it's highly recommended to not uninstall and reinstall WhatsApp, otherwise you won't be able to use your account until a fix is found.
UPDATE: This issue is finally fixed. We're looking for other fixes now.
We are currently monitoring the situation and we will inform you about any other change.
---
Let us know on our Telegram Community if you found this article interesting and read our next announcements on our Telegram Channel!